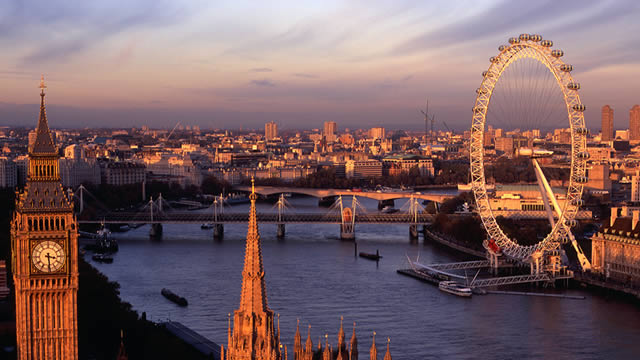 LIMITED COMPANY
The Limited Company, is an English law company, it can have activities around the world by installing a subsidiary (SPRL style local law company whose shareholder a limited having at least 51% stake in it. or a branch, it is the continuity of the parent company in England. this will give you a VAT number, you will be able to make your business the same way as a limited liability company SPRL or you will just follow the rules fiscal and social of the country you are visiting.
The shareholders of the Limited have limited liability, they are only responsible for the value of their shares involved in the company and their private assets are protected in bankruptcy.
England is a place of choice for the creation of a society and allows the development of activities in all the countries of Europe but also worldwide, either directly or through the use of branch or subsidiary. You benefit from a particular economic structure and many tax benefits (tax from 19%, VAT exemption for the part of your turnover not exceeding £ 63,000 and on many items, shared 20% VAT , combined employer and employee expenses around 22%, many conventions of double taxation, privacy and protection of the British Common Law …) * Latest tax information.
---
Advantages
A Limited cheaper to build than the limited liability company or Belgian SPRL and one should not release a capital of € 18,600.00
There are also no private responsibility.
The Limited is recognized in Belgium under EU law.
Ltd is the equivalent to a Belgian company and therefore recognized.
A financial plan is not required unlike the SPRL.
You have a VAT number. Funding opportunities and leases.
Branch
You can from your limited open a branch (eg France, Luxembourg) without deposit of capital.
Rates
Here are our rates for the creation of your Limited
Belgium Rates: € 1,600.00 (deed in hand monitor and Belgian business number included)
France Price: € 690.00 (with siren number included)
Stock
The number of shareholder in Limited is unlimited but there must be at least one. They therefore have a certain number of shares and may have any nationality and reside anywhere in the world. Other companies may be a shareholder. The disposal action for change managers can be made up within 7 days.
Cet article est également disponible en : French, Portuguese (Portugal)